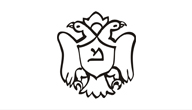 The Jewish Museum of Greece

The Jewish Museum of Greece was founded in 1977 in order to collect, conserve, research and exhibit the material evidence of 2,300 years of Jewish life in Greece. As a historical and ethnographic museum, the focus of its attention lies in the presentation of a vivid picture of Jewish history and tradition throughout this period.
THE COLLECTION Its collection, which is continuously enriched, consists of more than ten thousand original artifacts, photographs, documents and archives, and includes diverse material pertaining to the domestic and religious life, as well as the historical course of the Greek Jews.
THE PREMISES The new building of the Museum houses its rich collection and infrastructure for the organizational needs and visitor services it provides in a total area of 800m2.
The entire floor space of the museum has been organized in areas for the permanent exhibition of the Museum's collection, for periodic exhibitions, a contemporary art gallery, a video room. It also includes an area for educational programs, a research library, a photographic archive and laboratory, a conservation laboratory and a gift shop.
RESEARCH The JMG works with a number of Greek and foreign institutions and contributes decisively in the study and documentation of the Romaniote and Sephardic traditions and monuments. Research results are publicized through exhibitions and publications.
THE ASSOCIATION OF FRIENDS
If you would like to play an active role in the work of the Museum, we invite you to join the Association of Friends and enjoy the special privileges which membership brings. Your contribution will enable the Jewish Museum of Greece to continue to be a worthy standard bearer of this great, unique tradition of the Diaspora.