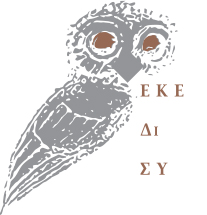 School Life and Education Museum

The School Life and Education Museum of the National Research and Rescue of School Material Centre (EKEDISY) vision and aim is to preserve the historical memory through the rescue, research and study of the history of education and schools. It is operating under the aegis of the Ministry of Education, Culture and Religious Affairs and collaborates with organizations, institutions and universities that share the same objectives and ideals.
The Museum's building is a traditional, listed, neoclassical building of the 19th century with exceptional ceiling paintings, located at the oldest road of Athens, Tripodon Street.
Among the Museum of School Life and Education collections there are schoolbooks, archives and school material covering a period of four (17th-20th) centuries. There is also a significant number of textbooks from around the world (France, Germany, England, America, Russia, Turkey, Italy, Hungary, Bulgaria, Israel, Peru, Japan, India, Thailand, Sri Lanka, Saudi Arabia, Lebanon, Israel, Egypt, Tunisia, Zaire, Korea). 
In the Museum's galleries the visitor can gain an insight into the history of education in Greece through the school publications, school maps and educational material which are exposed. The old classroom will convey you to the Greek schools of the last century. During your tour, you will have the opportunity to browse the history of Greek education and school textbooks, "wear" the blue school uniform, interact with objects of school life and sit back on the old wooden school desks, in our representation of the old school classroom.
The School Life and Education Museum conducts:
•Educational programs for schools.
•Training courses and workshops for children of all ages and parents every weekend.
•Guided tours to groups of adults, students, clubs with simultaneous projections.
•Tours to selected monuments and historical sites of Plaka (can be performed in groups of more than 5 persons on request in Greek and English).
•Workshops and training programs for teachers and education courses for adults.
while hosts cultural events, art exhibitions, theatre performances, book presentations, and lectures.
In the Museum's gift shop you can find souvenirs, posters, cards, toys inspired by textbooks and children's books.
If you want to help, the cause of the School Life and Education Museum, you can become members and have the privileges provided by your membership card with free admission and discounts on all its projects.
Our collections are enriched daily from your own donations. Your donation is recorded and a certificate is sent to you. The objects are used either in our galleries or as research material.