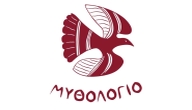 Social Cooperative The House of Oral Tradition "Mythologion" (closed)

The House of Oral Tradition "Mythologion" was a social cooperative founded by storytellers, artists, singers, musicians, actors, scientists, teachers and writers. Our interest in storytelling brought us together, and we decided to work, uniting our efforts, our experiences, our knowledge and our love of storytelling to spread the idea that orality is essential to society and humanity.

Our objective is to create conditions and a "common ground" where education, artistic expression and communication between people can flourish through the art of storytelling.
We believe that our stories are who we are - the stories we tell and listen to, stories about ourselves, about others, and about the world we live in. Myths, folktales, history, «true» stories, jokes, all narrative invented and composed, is the main element of our identity as individuals and as members of a community or a nation. These stories determine and define our place in the world and the way we interact with it.
"Mythologion" is closed since 2020.