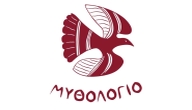 Social Cooperative The House of Oral Tradition "Mythologion" (closed)
ACTIVITIES
We create and implement:
Storytelling performances for children and / or adults

Educational programs for children with folktales, myths, epics and any kind of story that moves us

Workshops on the art of storytelling
We organize storytelling events:
Monthly Storytelling Club

Storytelling games and improvisations

Conferences

Festive events full of stories
We record, investigate, study and spread stories coming from all aspects of orality, both traditional and modern.
We cooperate with organizations and people from all over our country and all over the world.
We participate in selected charity events on a voluntary basis.
SITES OF ACTION
The performances and educational programs take place in different sites:
Schools of all levels

Libraries

Museums

Cultural and Entertainment Venues

Festivals

Gardens, Parks, Squares

Archaeological Sites

Private spaces

Wherever people gather, willing to listen