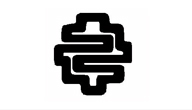 The Ilias Lalaounis Jewerly Museum
Location
The museum is located on Karyatidon and Kallisperi Streets, just off the esplanade of Dionysiou Areopagitou St. on the south side of the Acropolis, below the Theatre of Dionysos. Visitors can reach the museum by taxi, bus and the subway. The Acropolis Metro station is just a 2 minute walk. Parking in the neighbourhood is free.
Disabled Visitor Access
The Museum is designed to meet the standards required for people with special needs. Facilities include special WC, ramps, special show case height. For assistance please confer with officer at front desk.