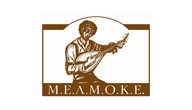 Museum of Greek Folk Musical Instruments
The main aim of the Museum of Greek Popular Musical Instruments is the safeguarding of traditional heritage and its distribution through various activities addressed at adults as well as our younger friends.
Two parallel educational programs, one being held in the museum's exhibition space and the other in the lecture room are organized daily. The first one is titled "Let us get to know the Greek folk instruments" which refers to older children and the other "When the flute sounds history will begin" refers to the younger ones.
The second educational program "Bells, bells, magical sounds, music and useful" focuses on the bells and their usage.
The Museum provides the teachers with information material and suggestions which will be the start for a better approach of our tradition.
In Museum are delivered daily courses of musical instruments and traditional song.